How to Create a Store Newsletter People Actually Want to Read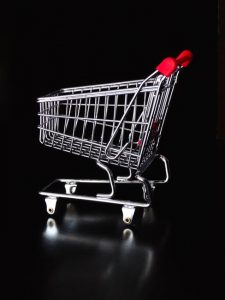 When you first create an online e-commerce website, you have dreams and goals of it becoming an instant hit. The reality of the situation is that it tends to be a slow build, meaning you need to work on building your customer base over time, perhaps add to your product line or make changes, and really put in the work and research necessary.
This brings us to the topic of a store newsletter. A store newsletter gives you a chance to reach out to your customer base, share product news, new releases, sales and promotions, and anything else you feel is newsworthy and of interest to your customers. A newsletter gives you the opportunity to build a niche for yourself as an industry expert, it can help you find new leads, and build customer loyalty.
So how can you go about creating a newsletter that is successful and that creates enough interest that your customers actually look forward to receiving it and want to read it? Well there are a number of tips you can use that will help to create a successful store newsletter, so let's dive right in.
What is the Purpose of Your Newsletter?
It's a good idea to begin with laying out the main purpose of your store newsletter. Why do you want to create one? In most cases, the answer is that you want to reach out to customers and help to build your sales. So with that in mind, it will help you to create the content. The goal will need to act as the driving force between any content you print. If the content doesn't help to build your sales in some way or form, then it's probably not worth including in the newsletter.
At the same time it's important to point out that the newsletter shouldn't come across as too salesy. You can still grow your sales without it coming off as a sales pitch. For example, maybe you want to drum up interest in a brand new product you're offering. Discuss the product in detail, what it does, why it stands out from other items, and how it can fit into peoples' lives.
Look Into What's Trendy
It's also a good idea to take a little time and check out what's currently trendy and how you can include those trends in your newsletter. If it's trendy, people are more likely to click on it and check it out. You can even weave a short blog or story into your newsletter that focuses on current trends.
For example, let's say you sell winter sports equipment and gear at your store. With the Winter Olympics just around the corner, now is the perfect time to discuss the Olympics, and then tie it to your own product offerings. Seasonal trends also work as a great hook, for example, holiday-themed items. You are looking for a way to tie the current topics of interest in with your product offerings.
Be Aware of Your Audience
In order to connect with your audience, you need to know who your audience is. How can you possibly appeal to their interests, wants and needs if you don't know who "they" are? Content should always be directed at a specific audience so that they feel the urge to click on it. This may mean that you need to put out multiple newsletters in order to appeal to different customer bases.
Include Plenty of Images in Newsletters
There is nothing worse than being greeted with a wall of text. Customers will instantly be turned off and in the majority of cases won't bother to read through it all. Instead be sure to keep the newsletters short, use short paragraphs, and include plenty of relevant high-quality images. This helps to break up the text, and visuals can also help to sell products a whole lot better.
Get Help
Of course, these tips can only take you so far and sometimes professional help is needed. Software such as OptinMonster can help you to first create a high-converting email list, and give you insight into what your customers want to read. It uses lead generation software, which means it can also help to grow your database.
Make Your Contact Information Easy to Spot
Even though the newsletter isn't supposed to come off as overtly salesy, you still want to be sure your contact information is noticeable. Things such as your website, phone number, email address, and company logo should appear on the newsletter.
Include Links to Products
Another tip is to include links to products that relate to the content in the newsletter. This allows customers to head directly to your site and make a purchase while the urge is fresh in their mind. For example, let's say you sell home décor items. Maybe your newsletter is discussing the hottest spring trends for home décor. You can provide links to the products you sell that relate to the current trends.
Include Exclusive Access to Discounts and Promotions
Another sure-fire way to get people to open up the newsletter is to include exclusive content. This could mean early access to new products, exclusive discount codes or promotions, and upcoming sale information. The fact that there is exclusive content in the newsletter should appear in the newsletter's title so customers know it's worth opening.
Use a Catchy Title
Speaking of title, you always want to be sure you give your newsletter a unique and catchy title that sums up what they will read about. Simply giving it the current date and store name is not enough to grab a person's interest.
Set Up a Regular Newsletter Schedule
Rather than just randomly sending out newsletters here and there, you'll want to set up a newsletter schedule. Customers want to know when your information comes out so they know to watch for it. While some stores choose to send out newsletters daily, this is generally thought of as over-kill. This is why finding an email marketing service that works for you is so important. When you send out newsletters too often, customers are going to look at it as spam, so instead you want to stick to a weekly or maybe bi-weekly newsletter.
Don't Forget the Subscription Box
Because people will need to sign up to receive the newsletter, you also need to create a subscription box on your website. Make sure the box appears on the home page and is very noticeable. Sometimes it can be helpful to include an incentive for signing up such as a one-time use discount code, free shipping on their first purchase, etc.
Track the Results
While it would be great to think your efforts will be successful on the very first go, unfortunately, there is usually a bit of trial and error involved. What this means is that you need to be tracking how the newsletter is working. Are people reading the newsletter? Are you getting many click-throughs to your site? Are sales going up? Are exclusive promotion codes being used? The more details you can track, the better prepared you will be to make necessary adjustments and changes.
On Your Way to Great Results
By using all of these tips you'll be well on your way to creating a newsletter that is not only interesting for customers but also helps to boost your sales.